The interior design brief of the sales center narrates how daily life would be at Eagle Hills residences. Spatial configuration is considered as a house. With a welcoming entrance connected to street, visitors experience the public space as a living room of their own. Cafe zone livens the lifestyle hub up with intimate and cozy spatial and material organisation. The story continues with exhibition area on the ground floor where future residents follow more about the atmosphere by relevant art pieces, sculptures and digital projections. More detail explanations with three sample rooms can be found on the Upper level. VIP event space with an external terrace on the roof level conclude the journey.
Design proposal required integration of the enclosure and interior architecture. We decided to fuse plan requirements and cubic architectural formation into "Box-in-a-Box" concept.
The main design approach of "Box-in-a-Box" guided the exploration of material and pattern system which emphasize strong perspective with luminous generous space. This unique spatial quality is developed under concepts of cozy, elegant, modern funky and unconventional experiences.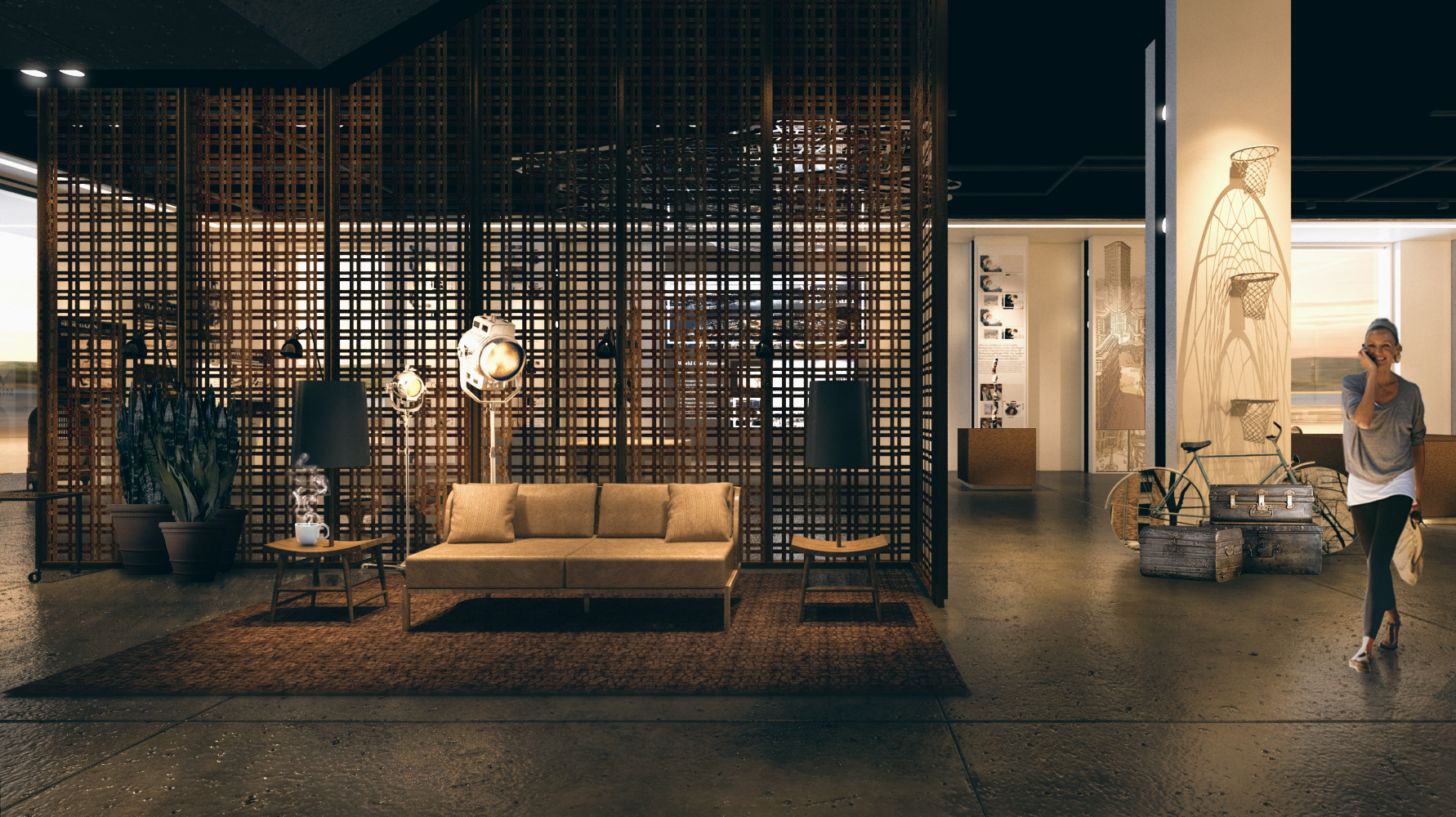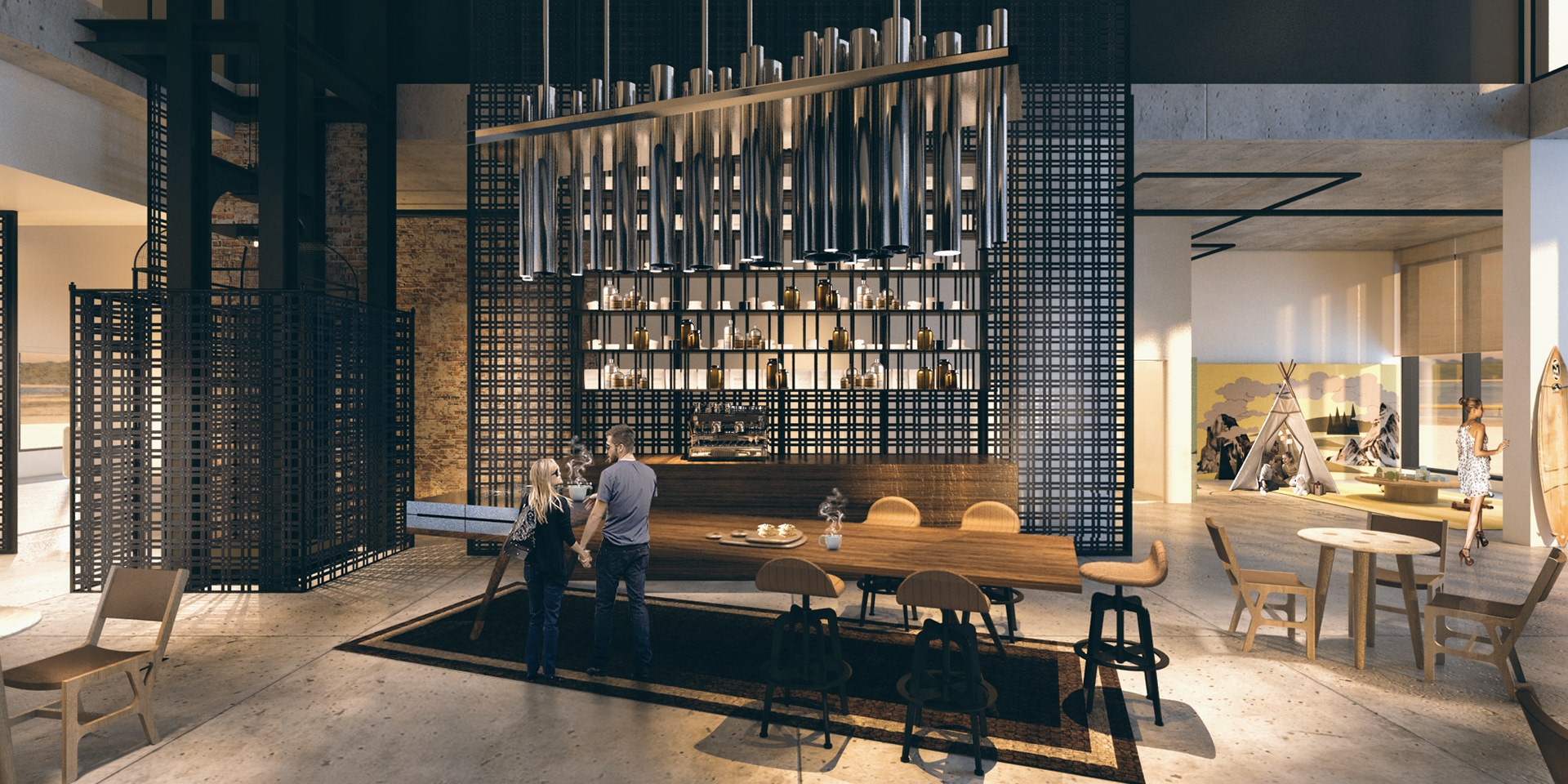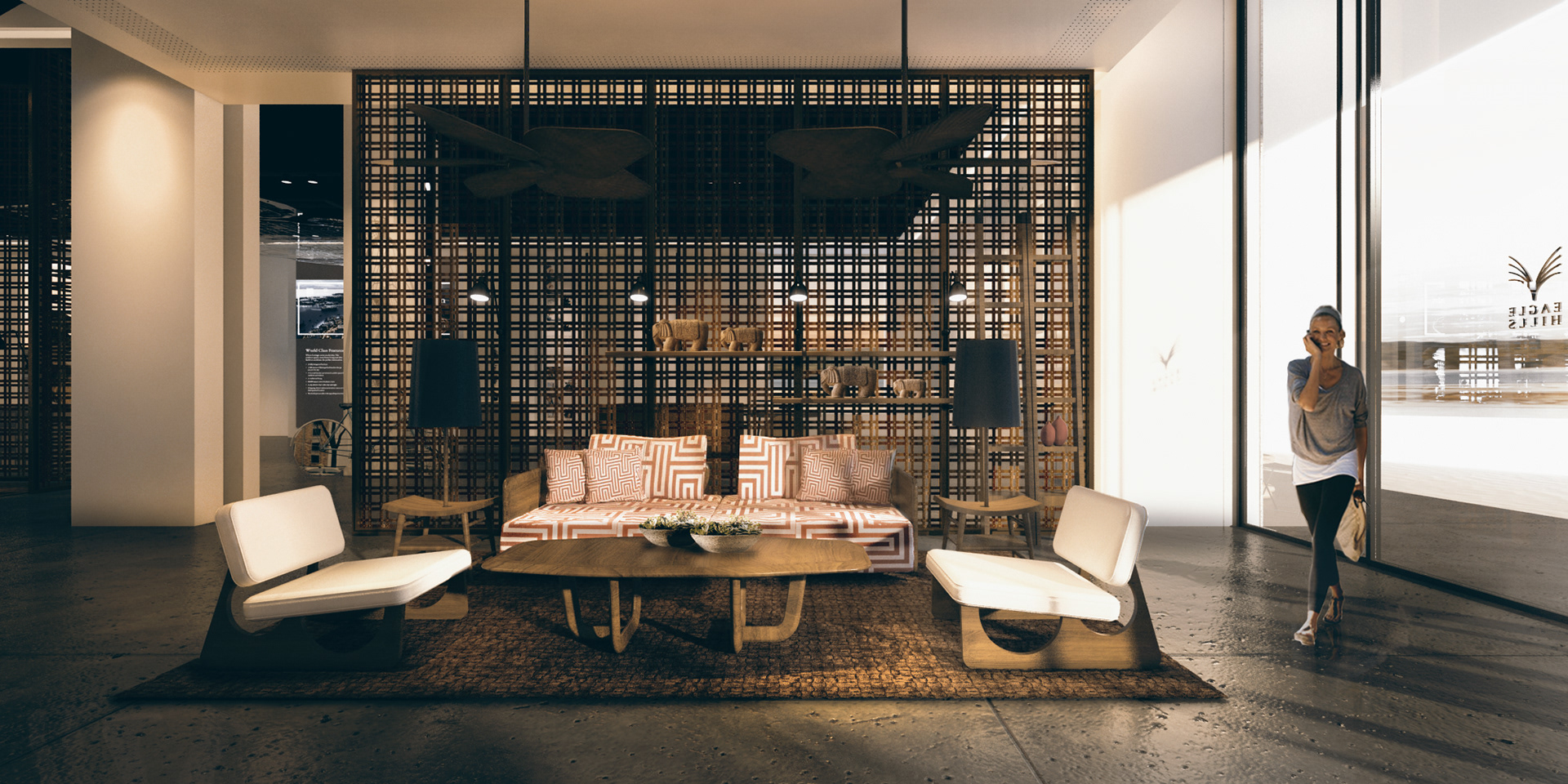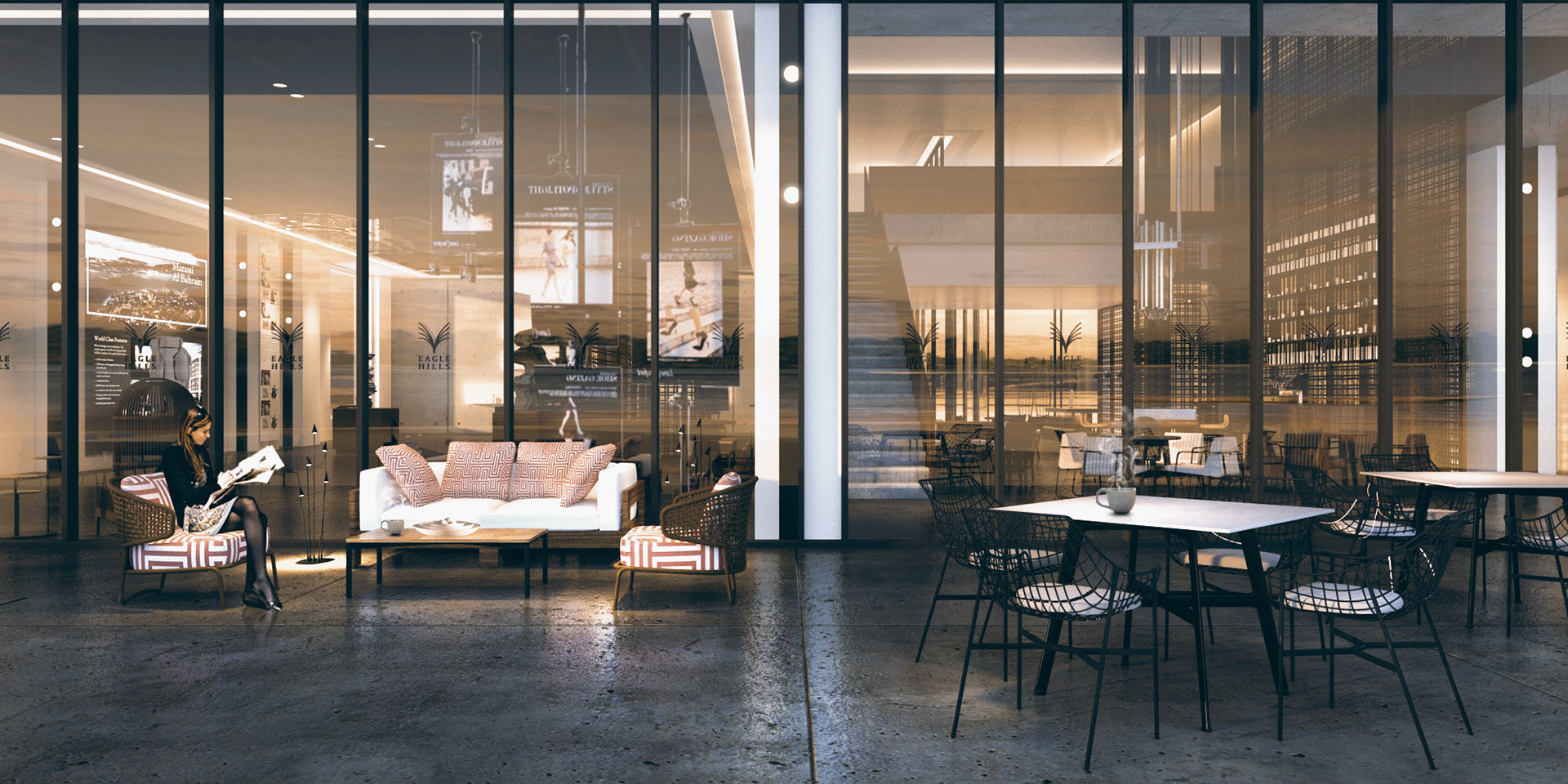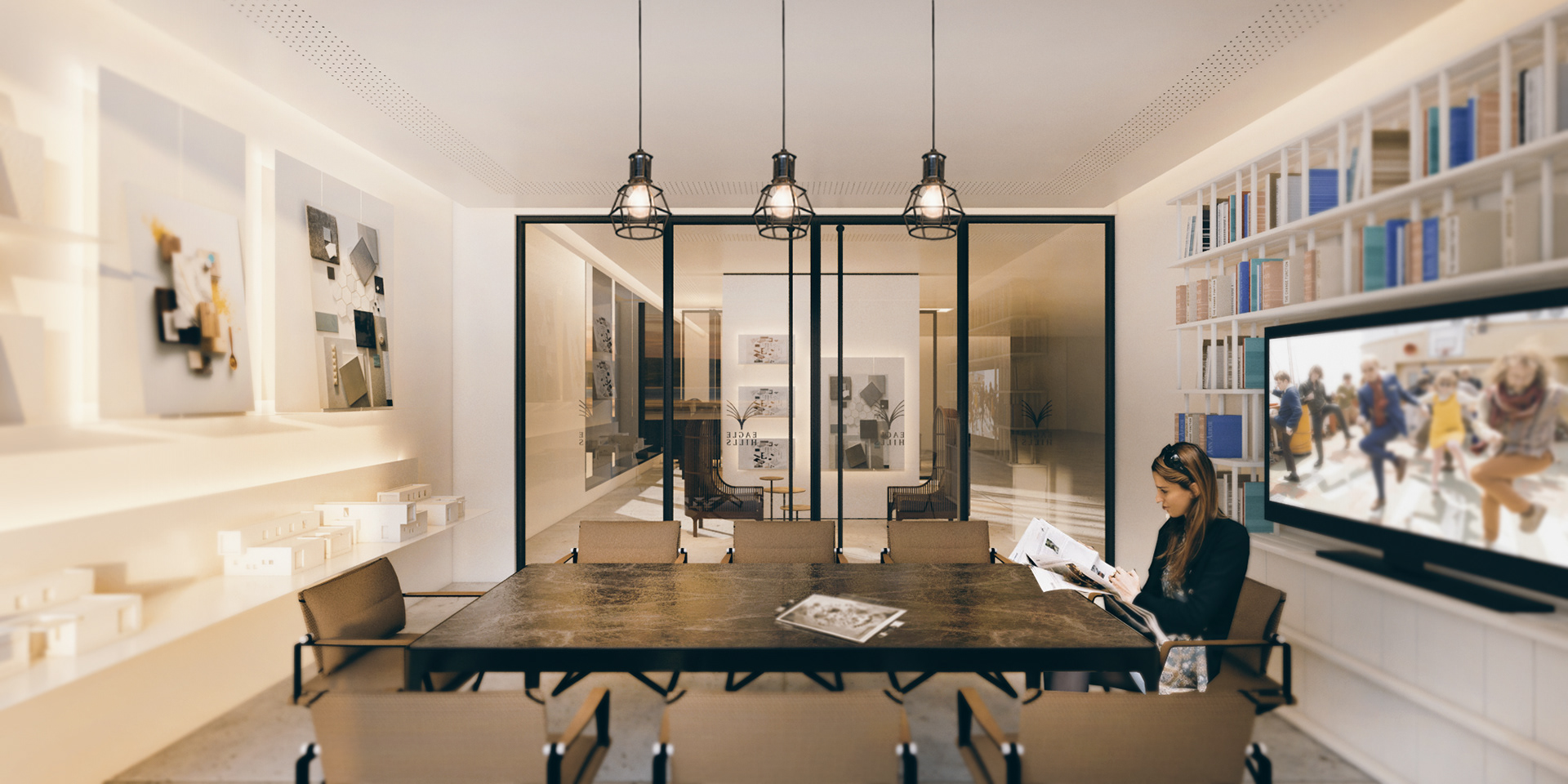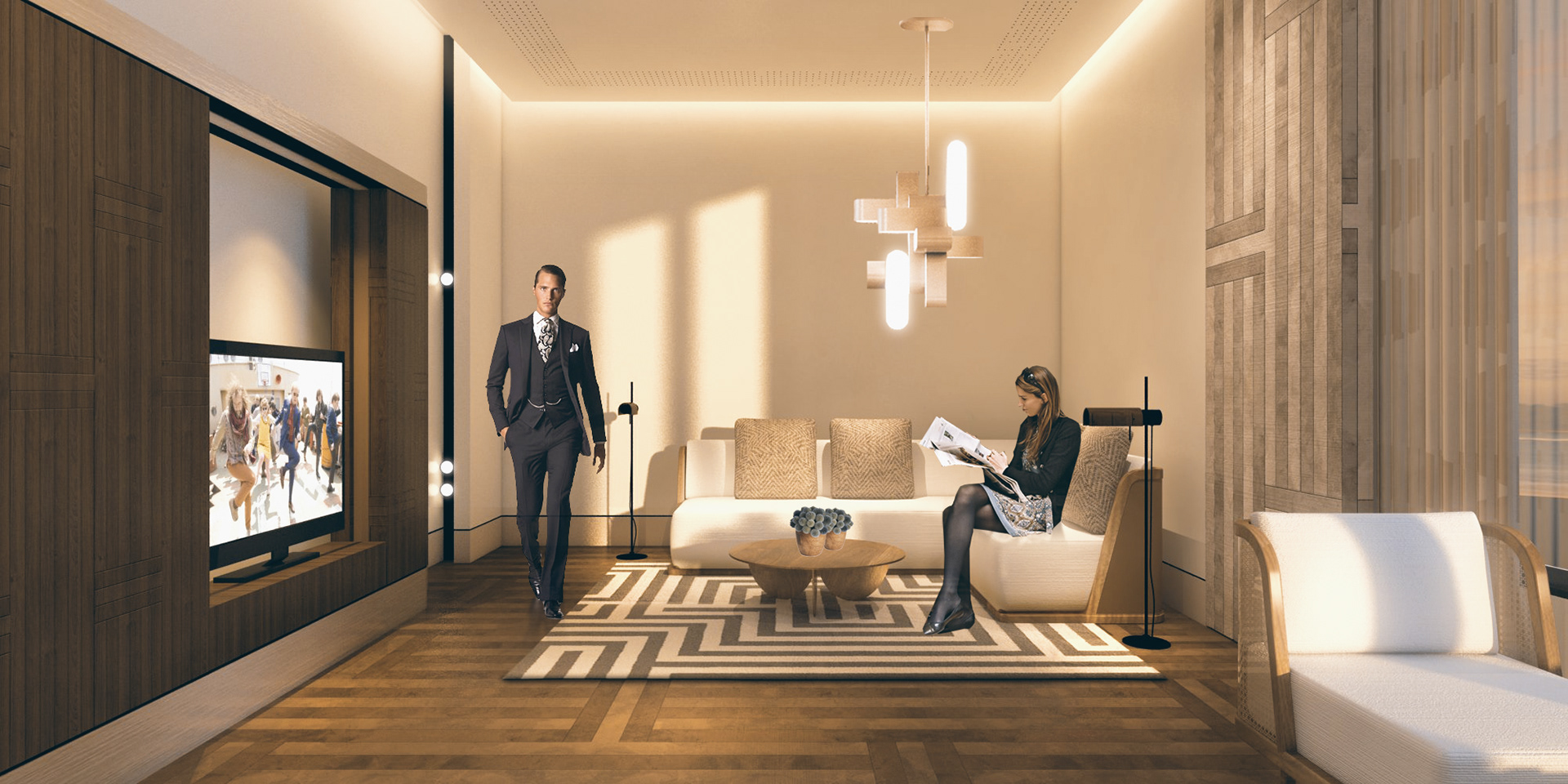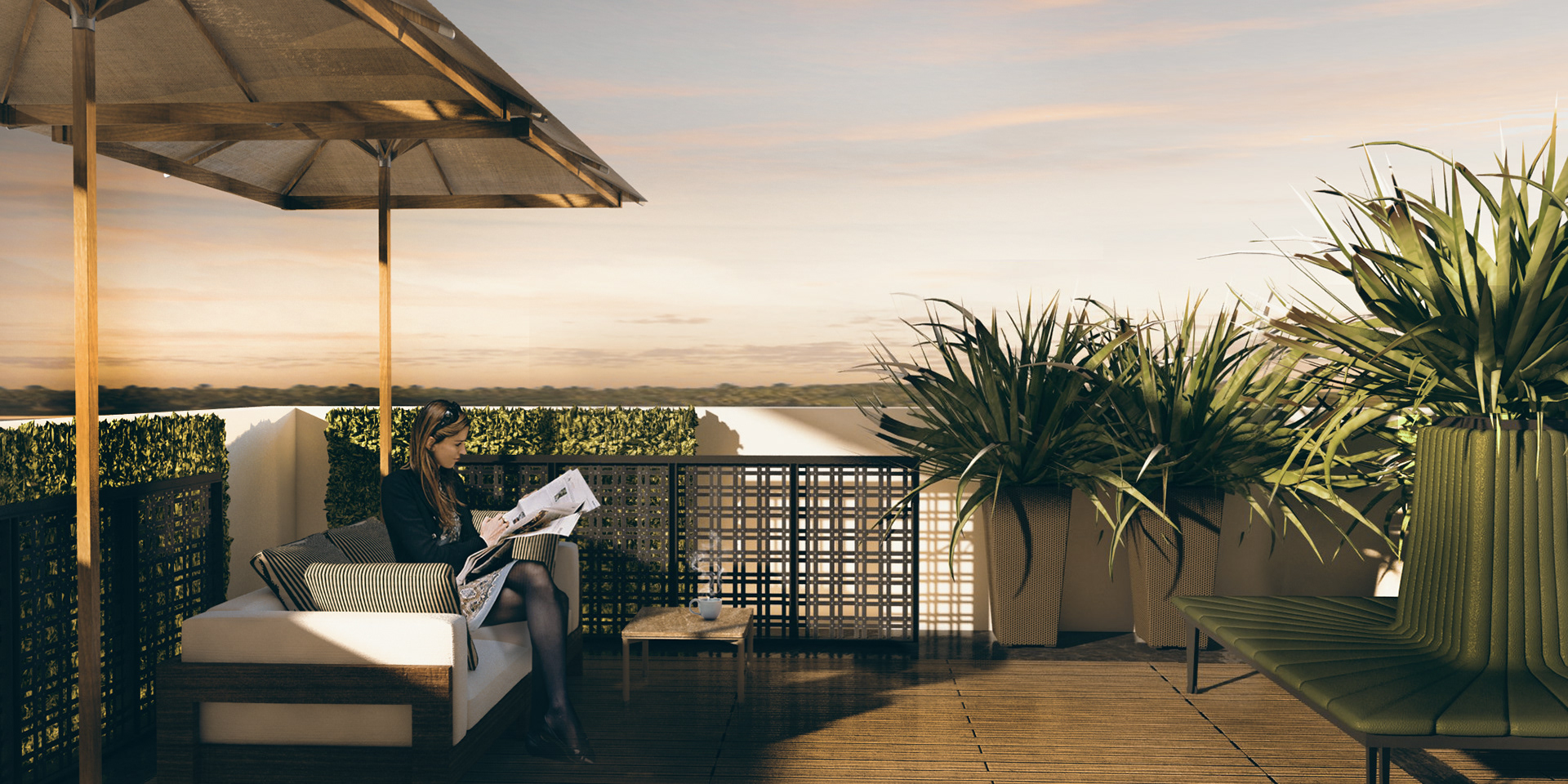 Team: Cagla Gurbay, Sefer Çağlar (Autoban | Partner), Zeynep Akten (Autoban | Design Coordinator)
Work: concept and design development, 3d modelling & visualisation
Date: 2015, September - December
Tools: Rhinoceros 5, Vray for Rhino 2.0, Adobe Photoshop, Adobe Illustrator