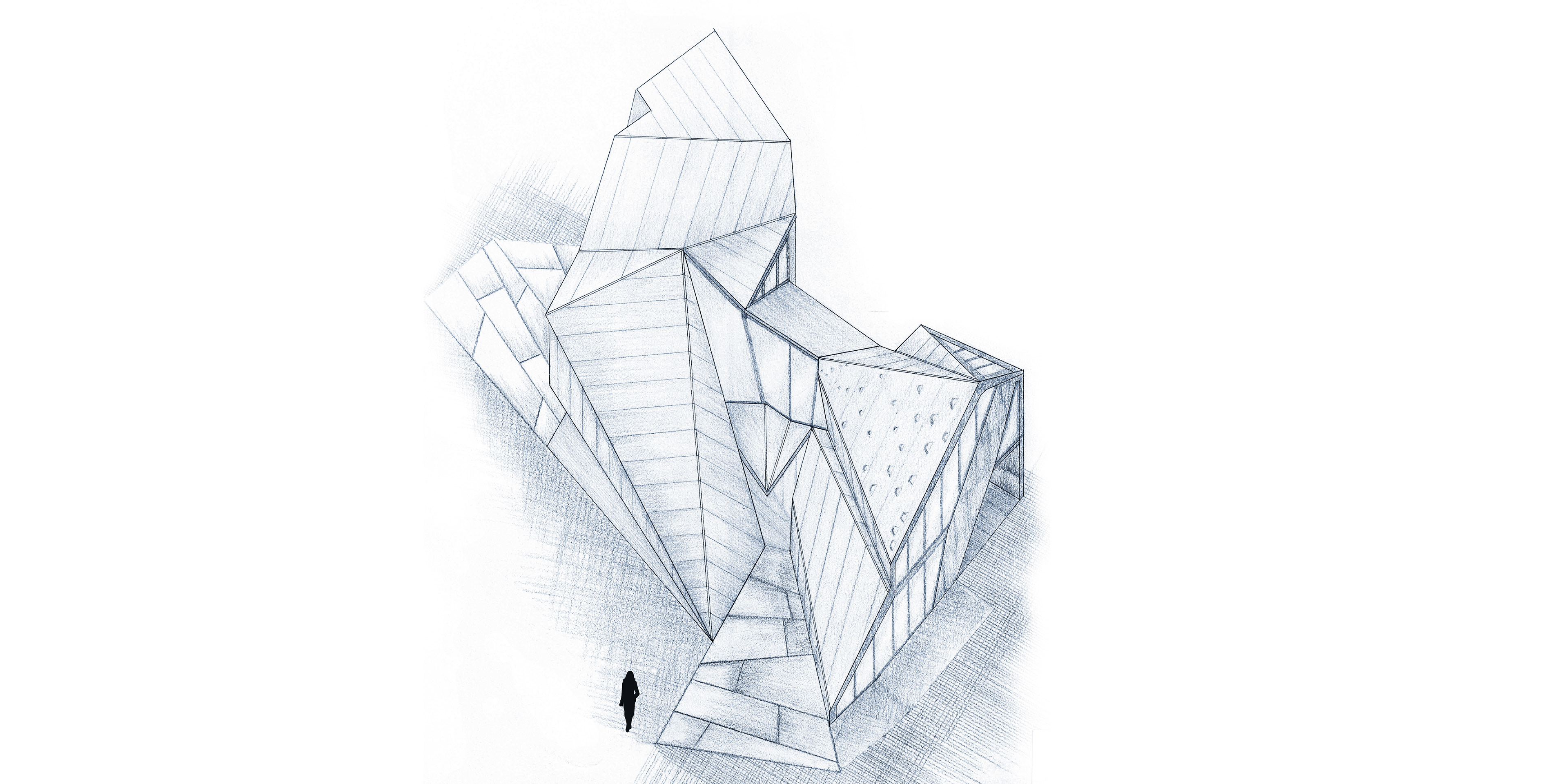 The project proposes a hub point in Beyazıt Square, Istanbul. The two-month studio period initiated with a site visit for analysing ground texture in detail to set up a new topography for proposal. The proposal is a pathway which enables interaction between main street and square. Through that process the journey is stregthened with looking in, looking out and looking for spaces/ paths.   
In design process, main concerns were to make site accessible, develope experience and alternate access to square. 
Tutor: Özlem Akın (Izmir University of Economics), Clarissa Mendez (Clemson University), Ömer Çaparti
Work: concept, design & visualisation
Date: Undergraduate School, Fall 2010
Tools: Free-hand drawing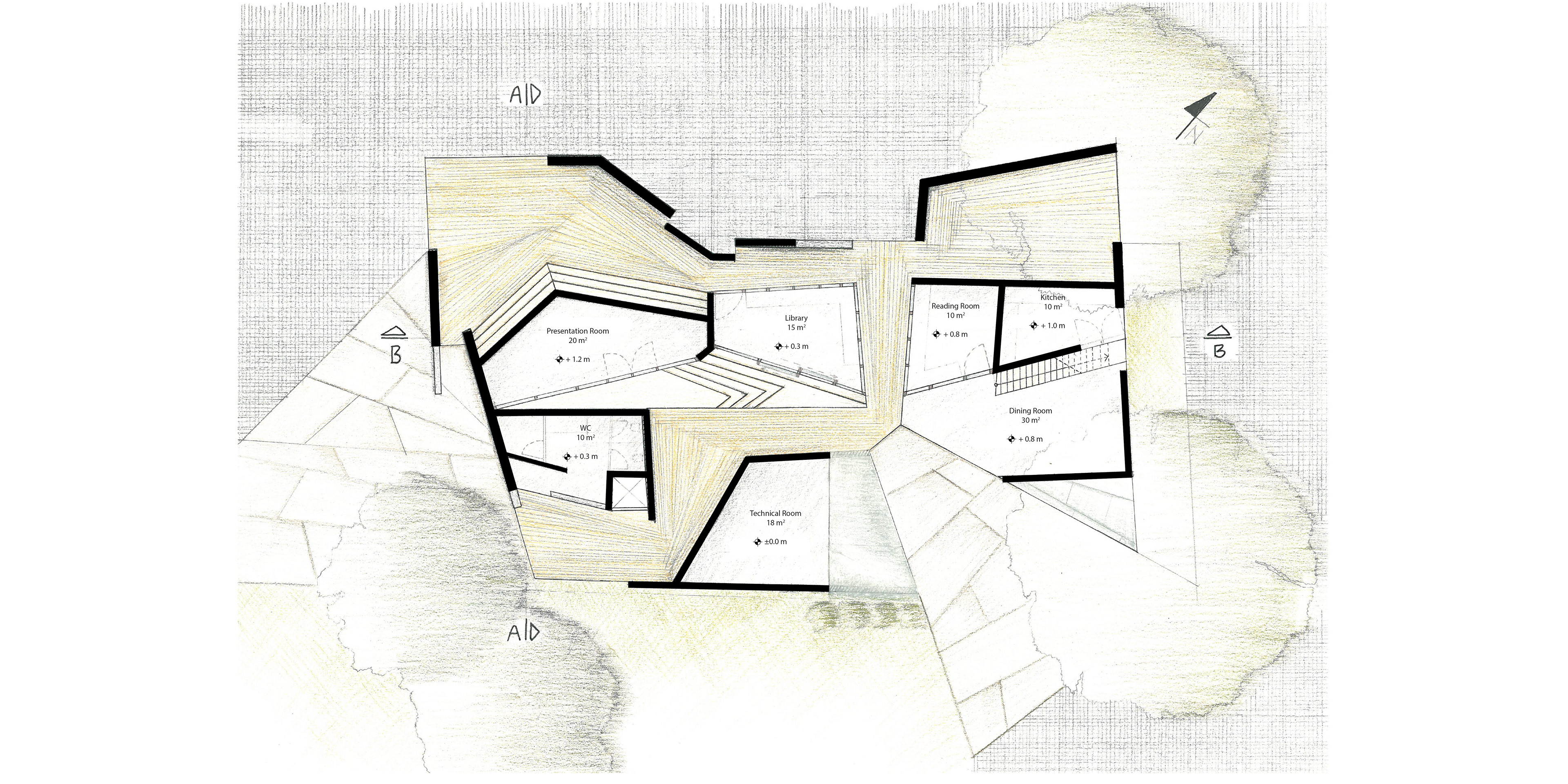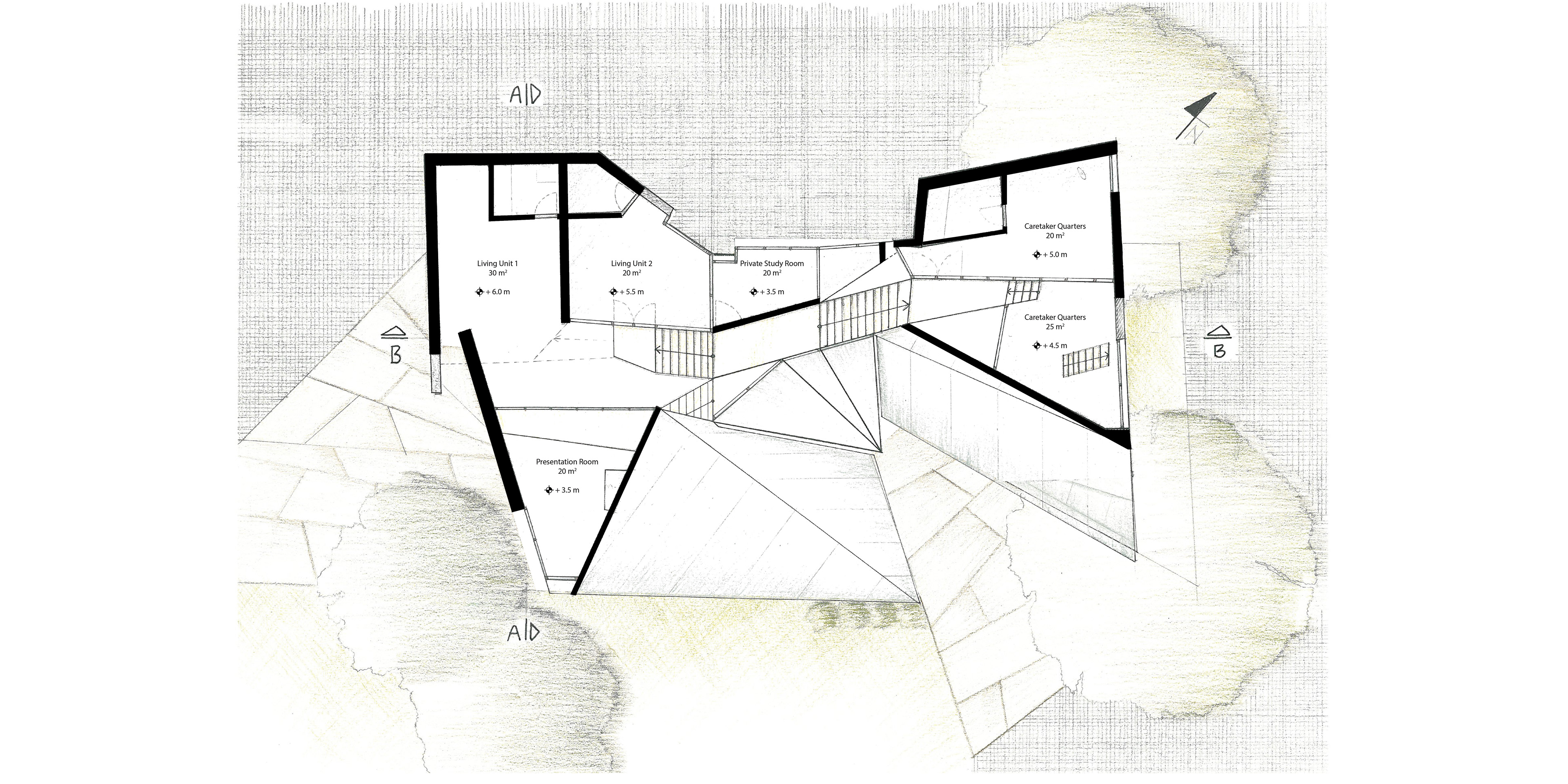 Section study was a focus point of the project because of  the folie  technique. Taking sections of folie and apply them to vertified plan drawings are the way through form- finding. Perception of spaces are designed according to looking in, out and for concepts. 
LOOK IN       - Increasing slope of ceiling
LOOK FOR   - Spaces are hidden to streghten searching activity
LOOK OUT   - Floor level decreases to enable "looking in" to space