Idea of the collection was based on omnia which means "everything" in latin.  Here, in the project it is "everything about glass". The theme summarizes Omnia as; life is in two parts, past is a dream, future is a wish. Formal and circulation decisions set the first step of design which emphasizes time loop. Keeping exhibition units as subordinate elements while accentuating glass objects was a significant point in design process. There were 264 different art pieces which were needed to be displayed in harmony.
The ruled geometry of exhibition units are constituted by modules.  This curvilinear modules were developed under looping ideology. While experiencing the exhibition, the continuous circulation among curved modules give the feeling of looping circle of time. Which led to holistic design solution
Team: Cagla Gurbay, Sefer Çağlar (Autoban | Partner), Zeynep Akten (Autoban | Design Coordinator)
Work: concept design, design development, 3d modeling, visualisation, production drawings and supervision
Date: 2015, September - December
Tools: Rhinoceros 5, Grasshopper 0.9.0076, Vray for Rhino 2.0, Adobe Photoshop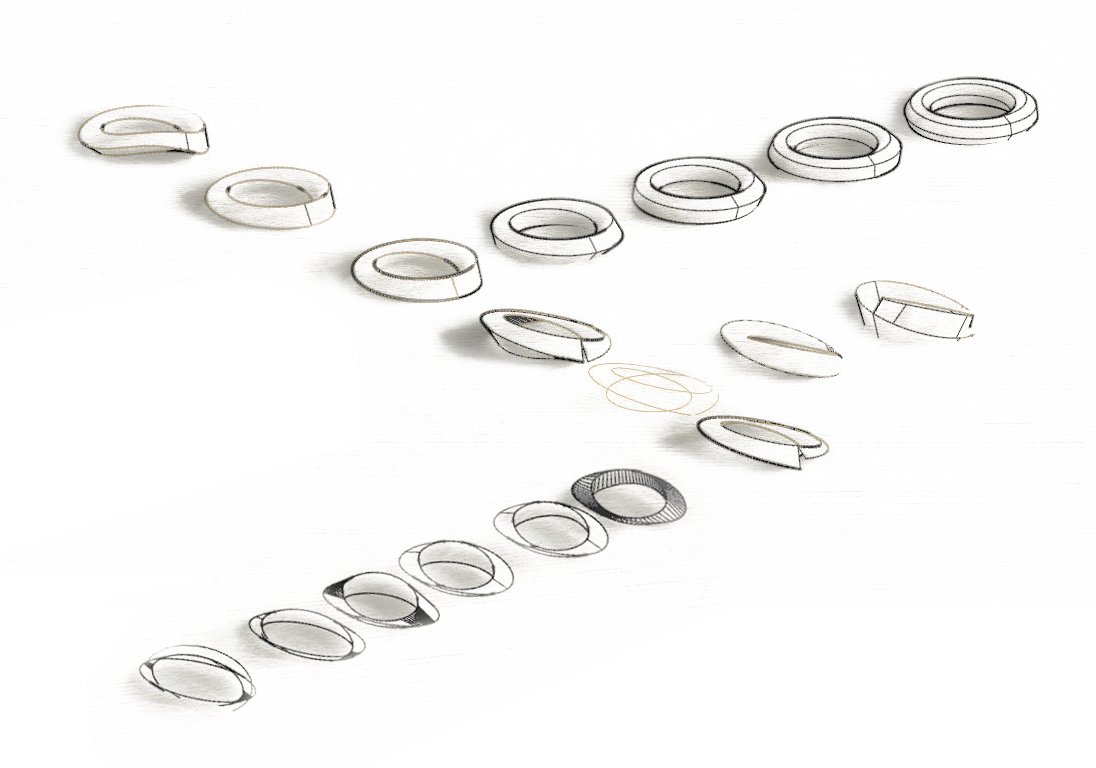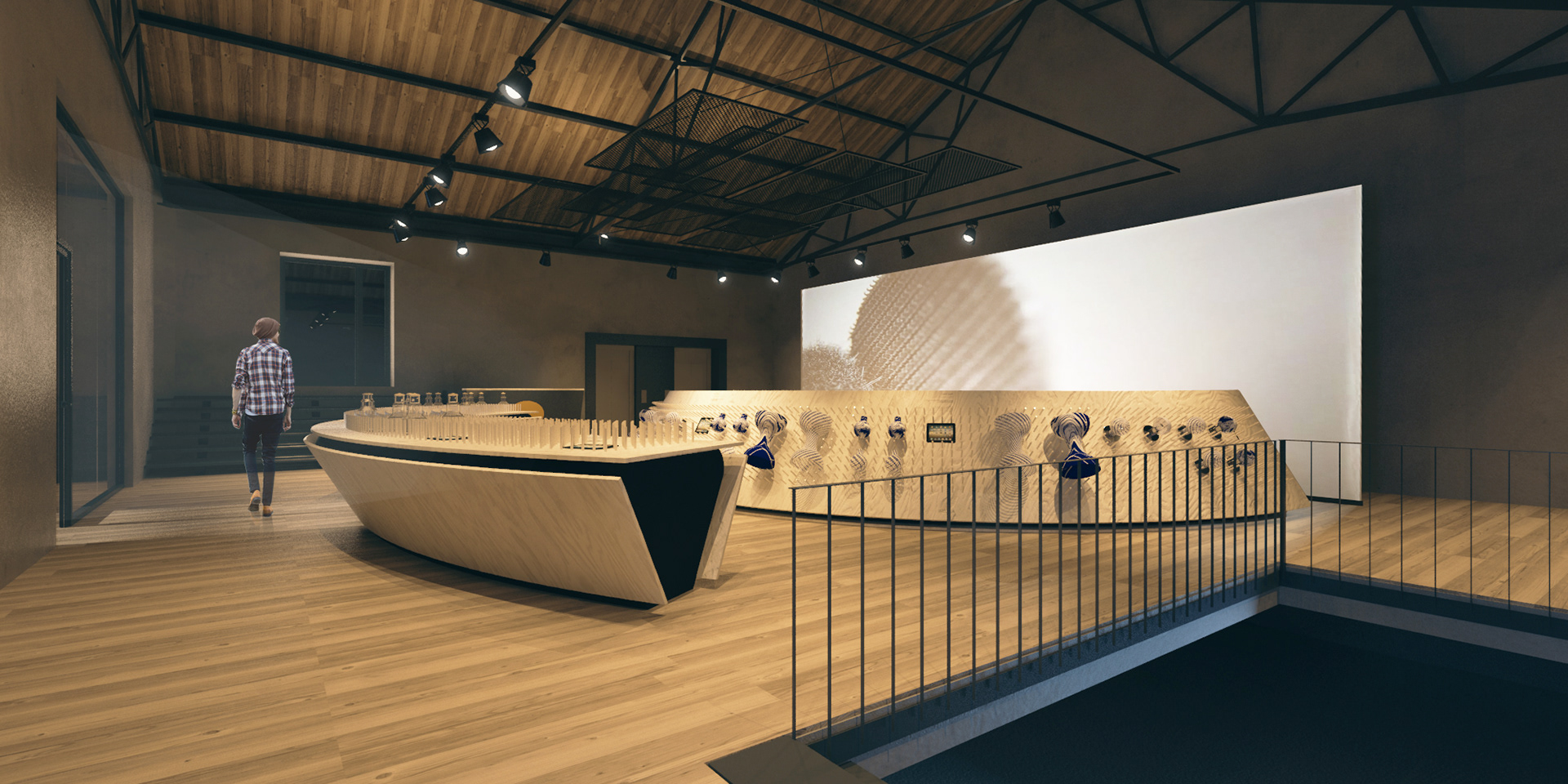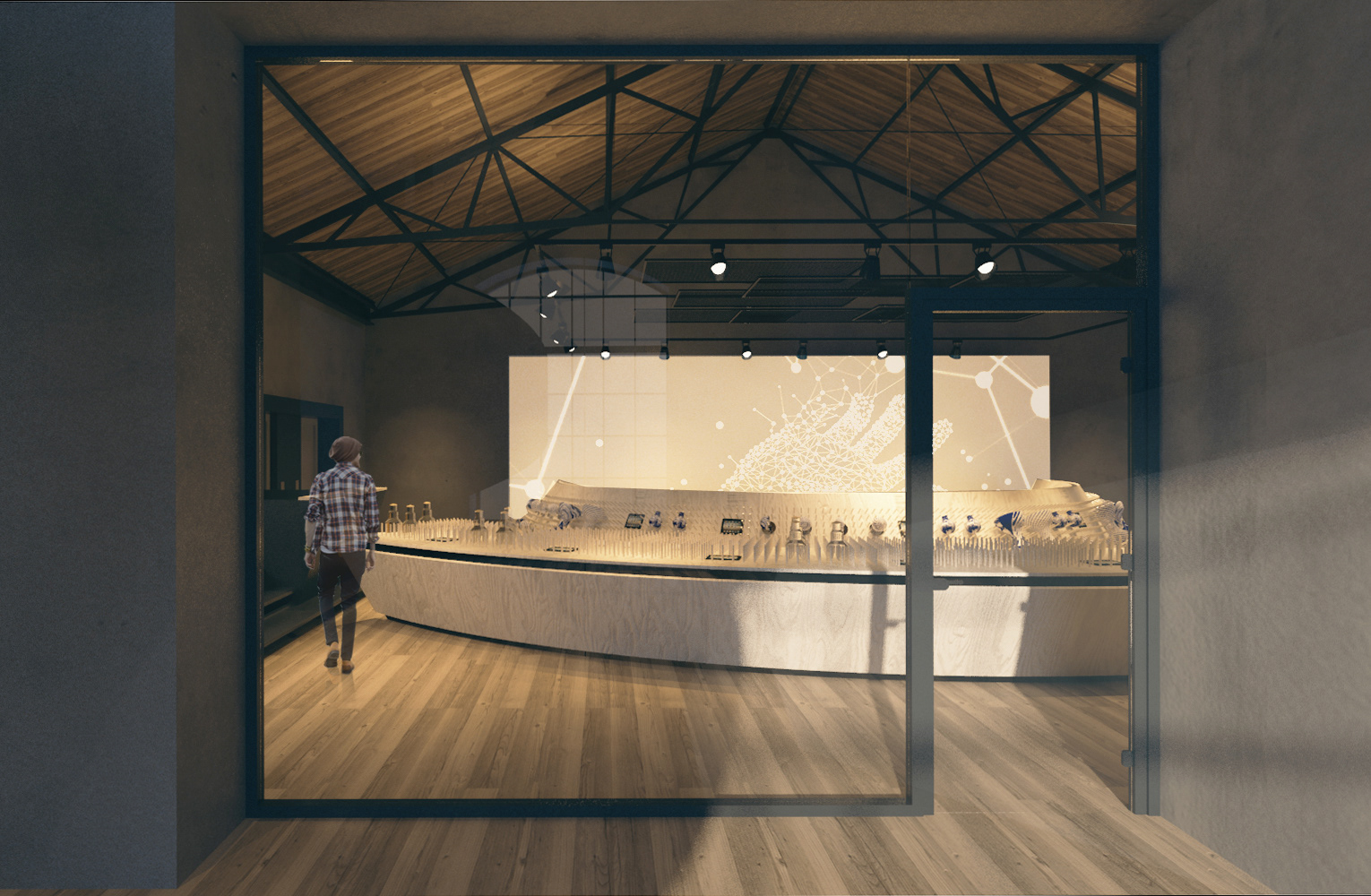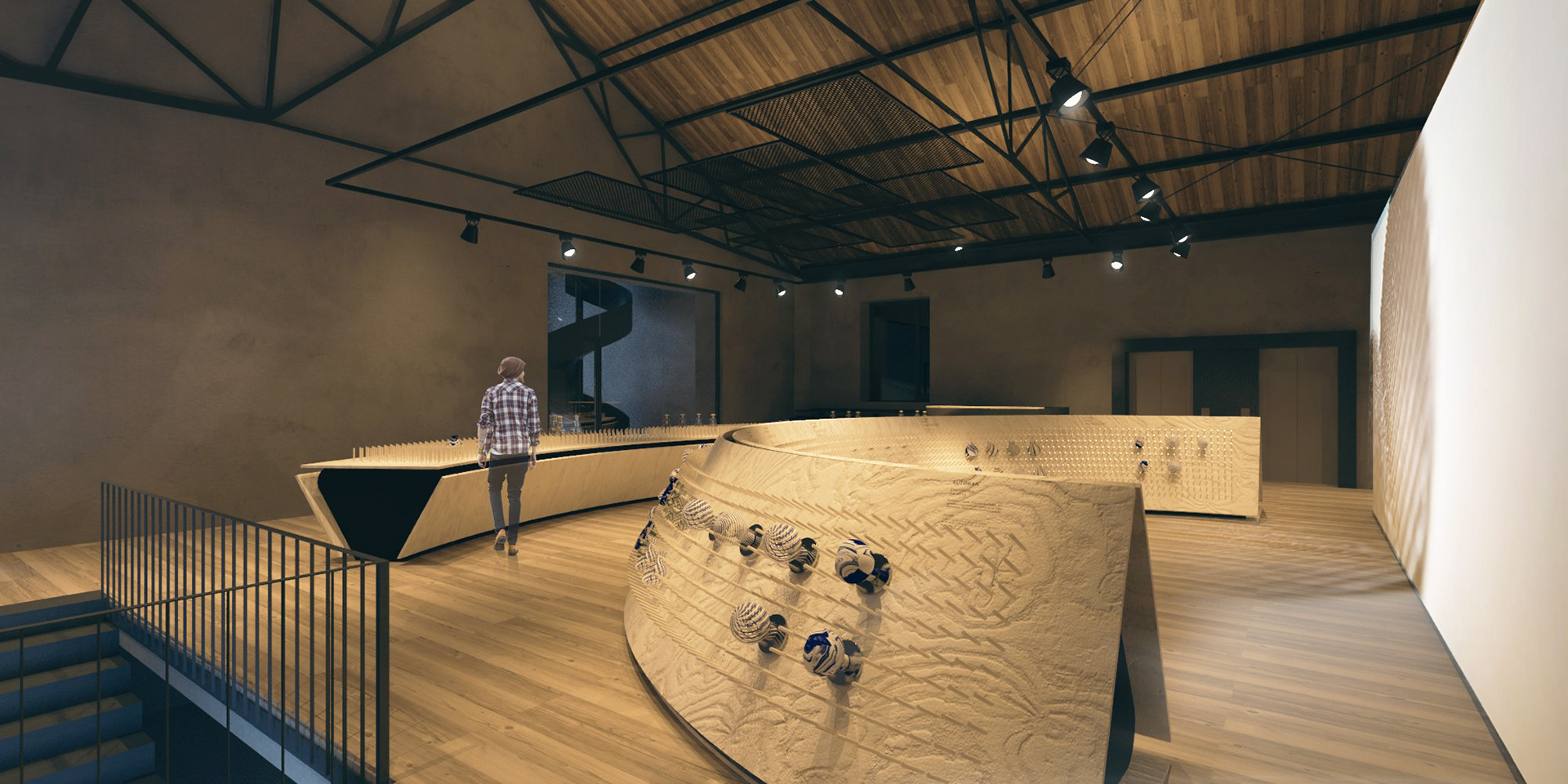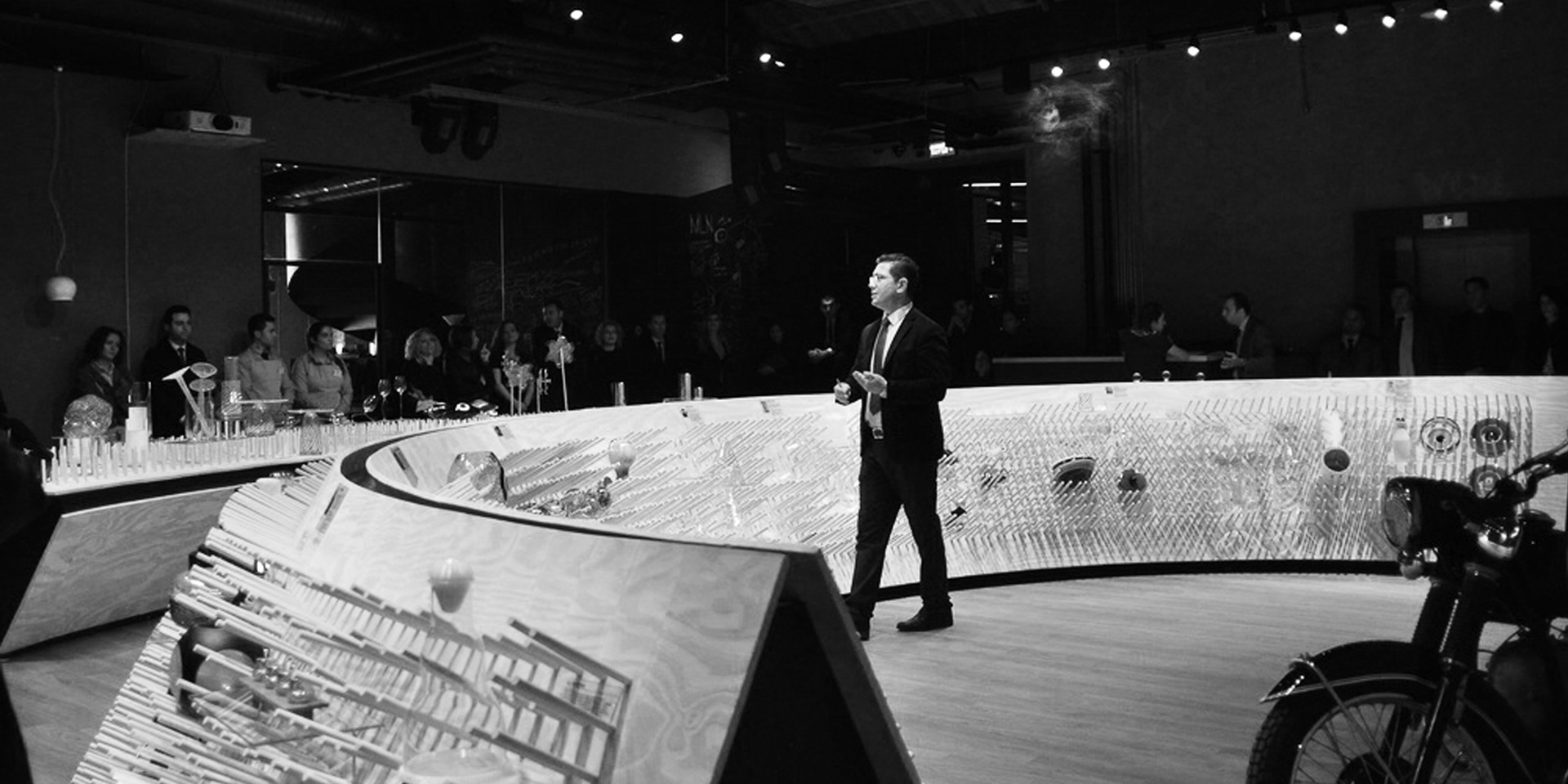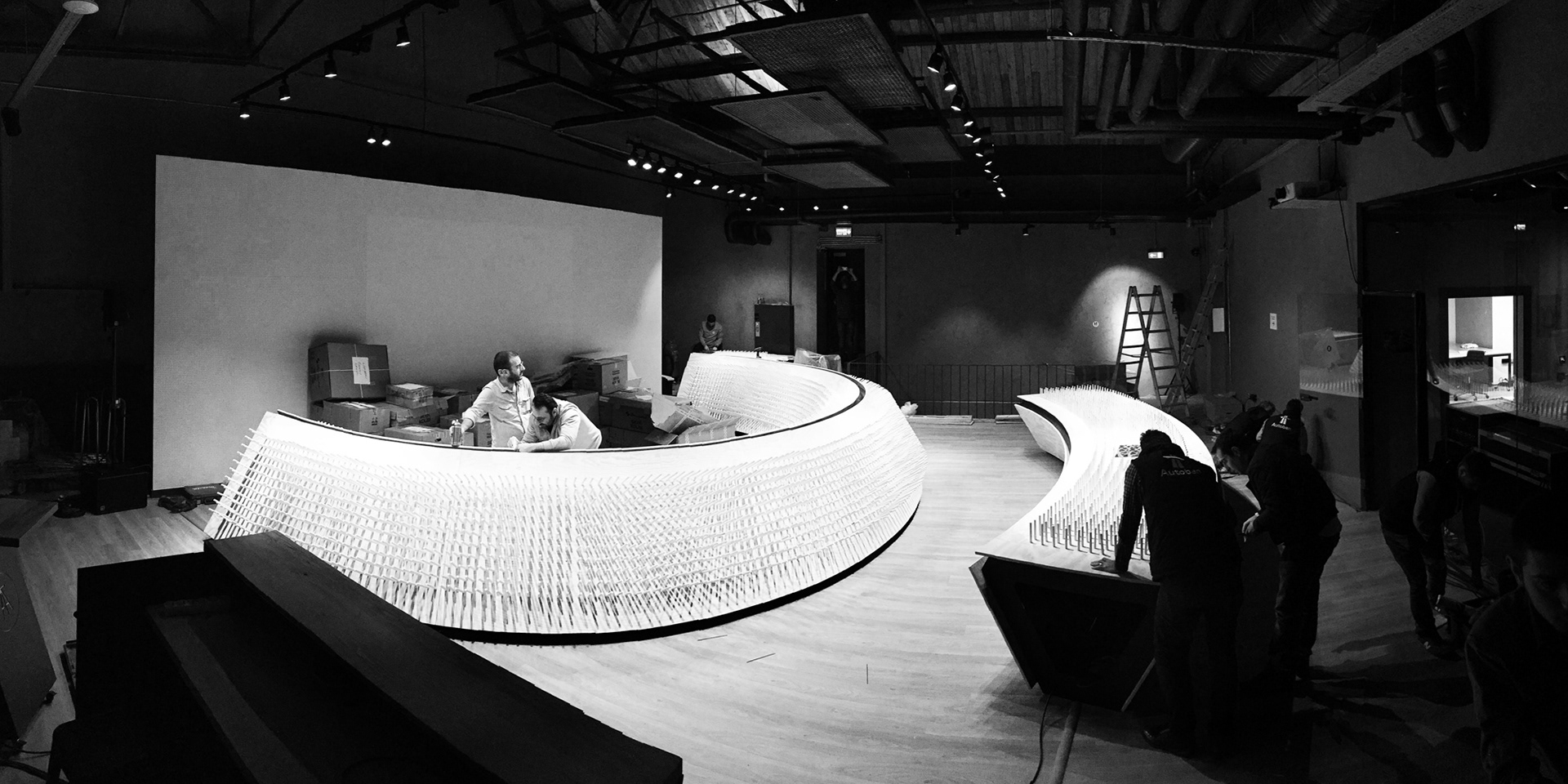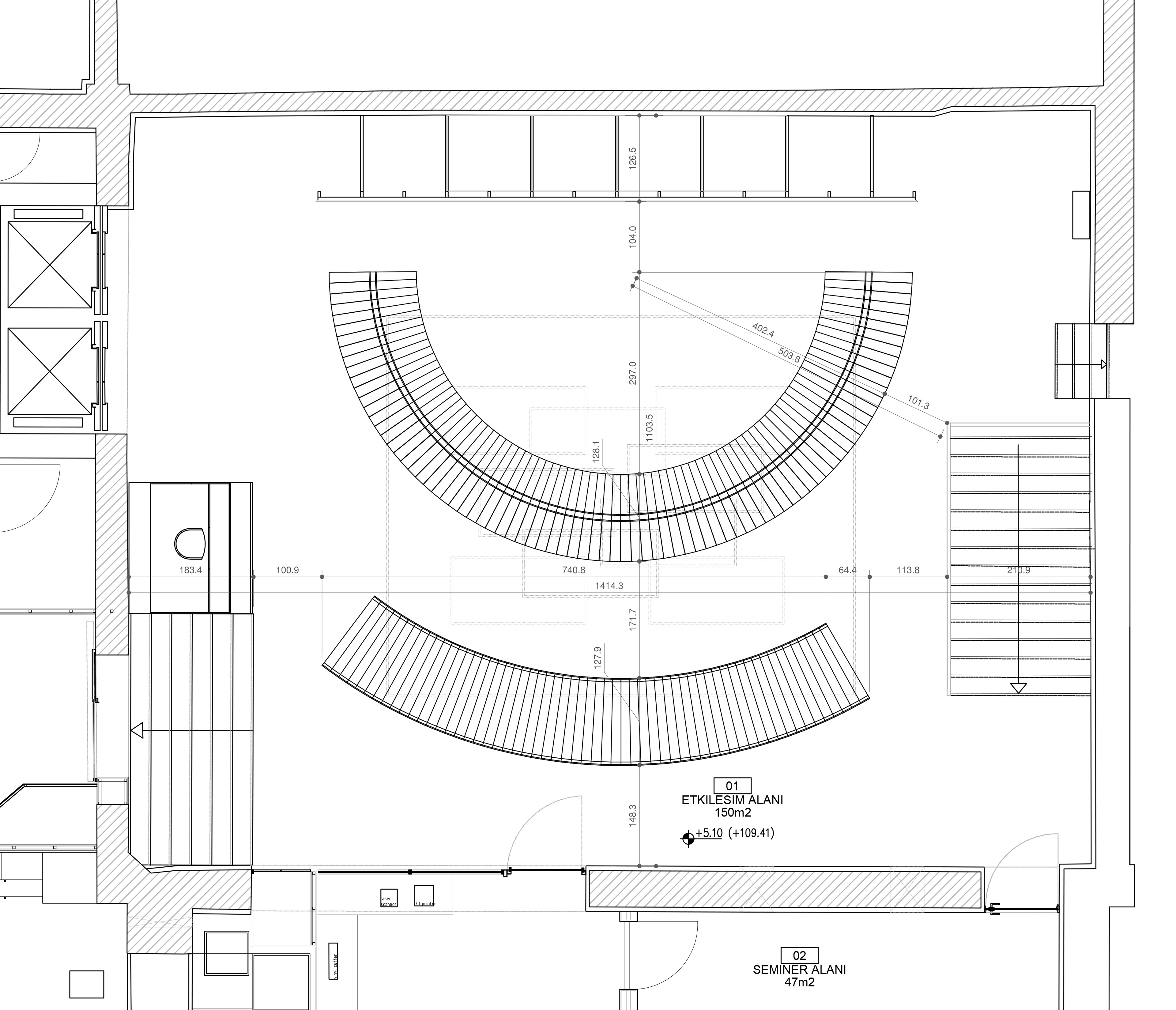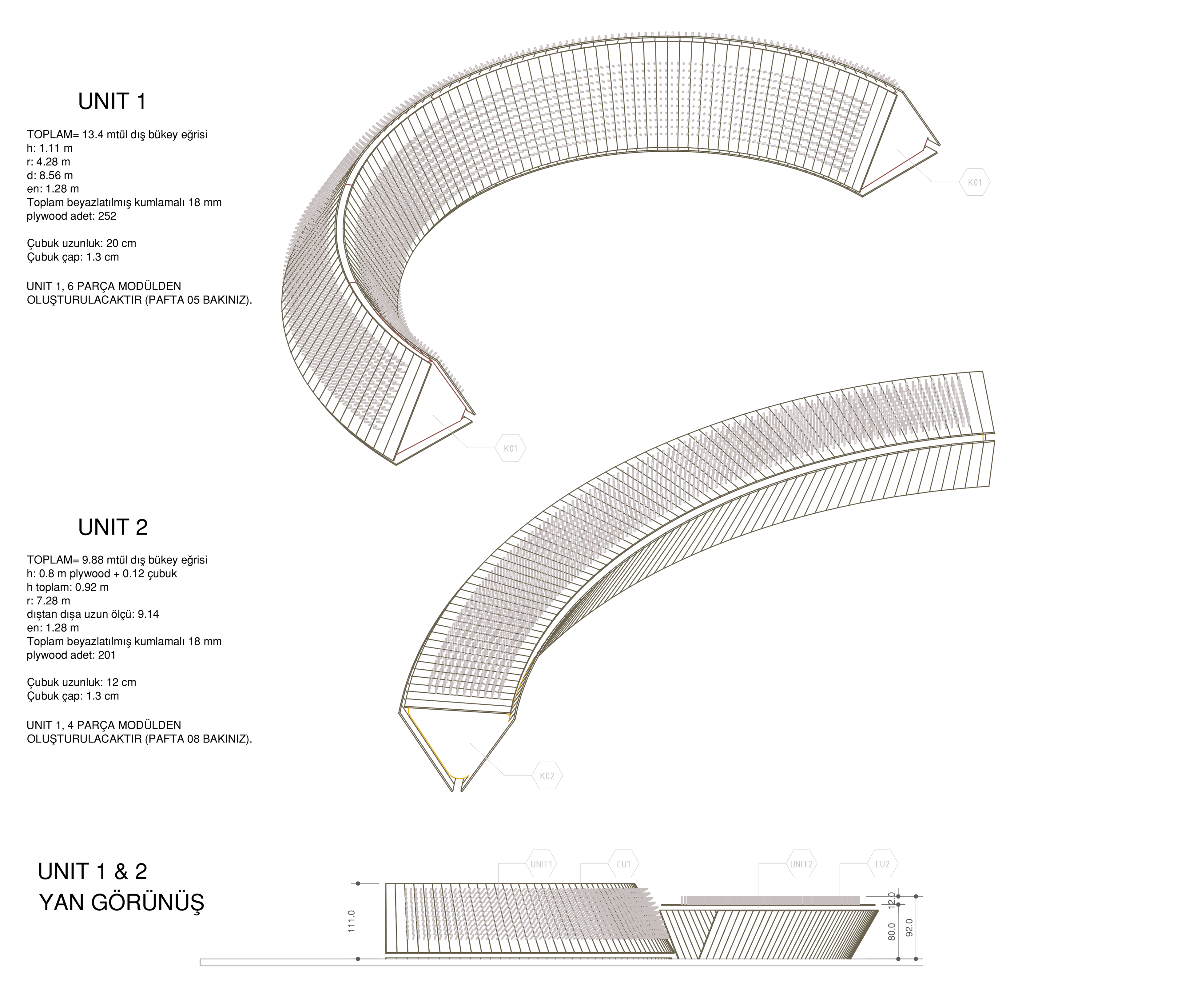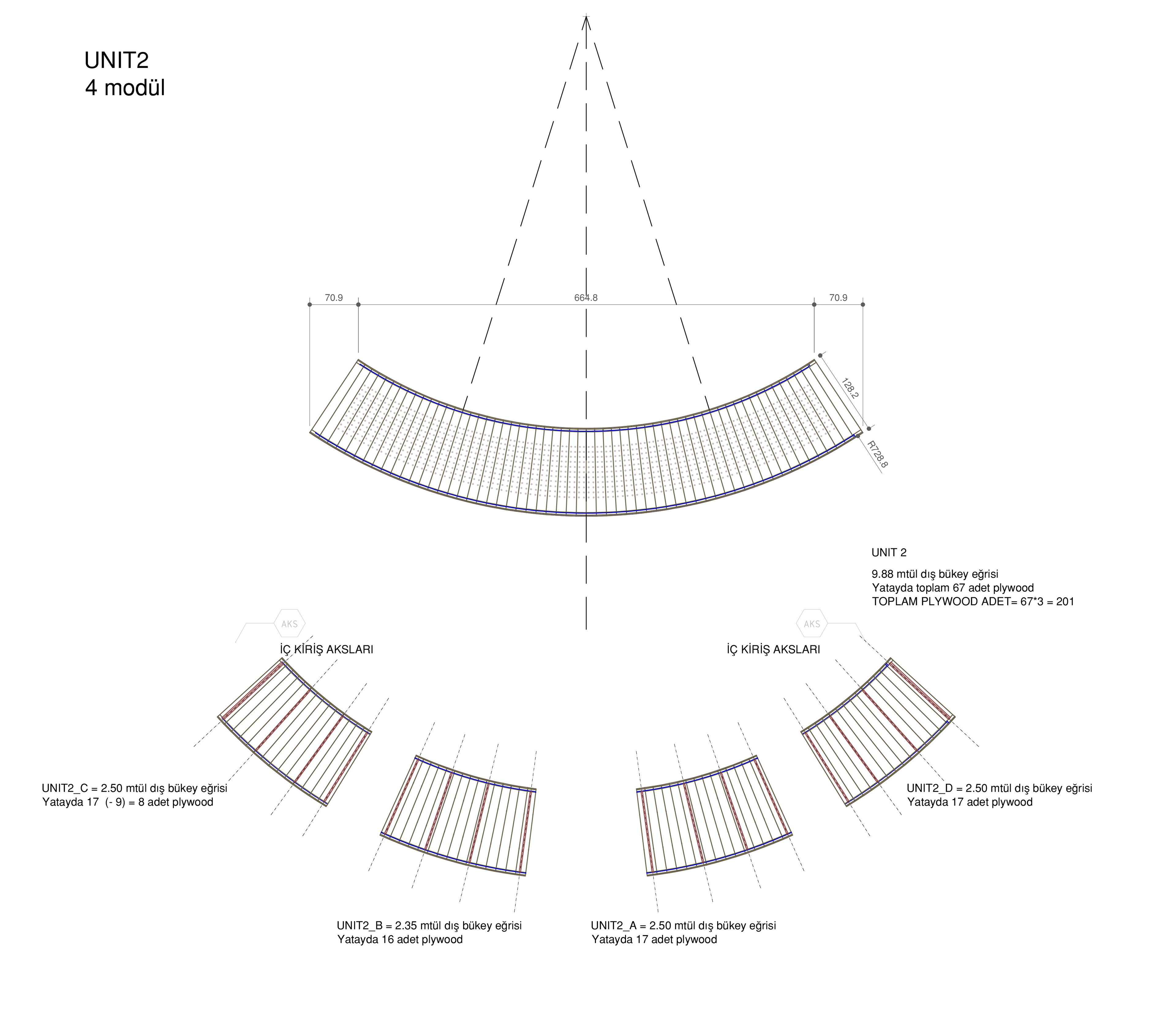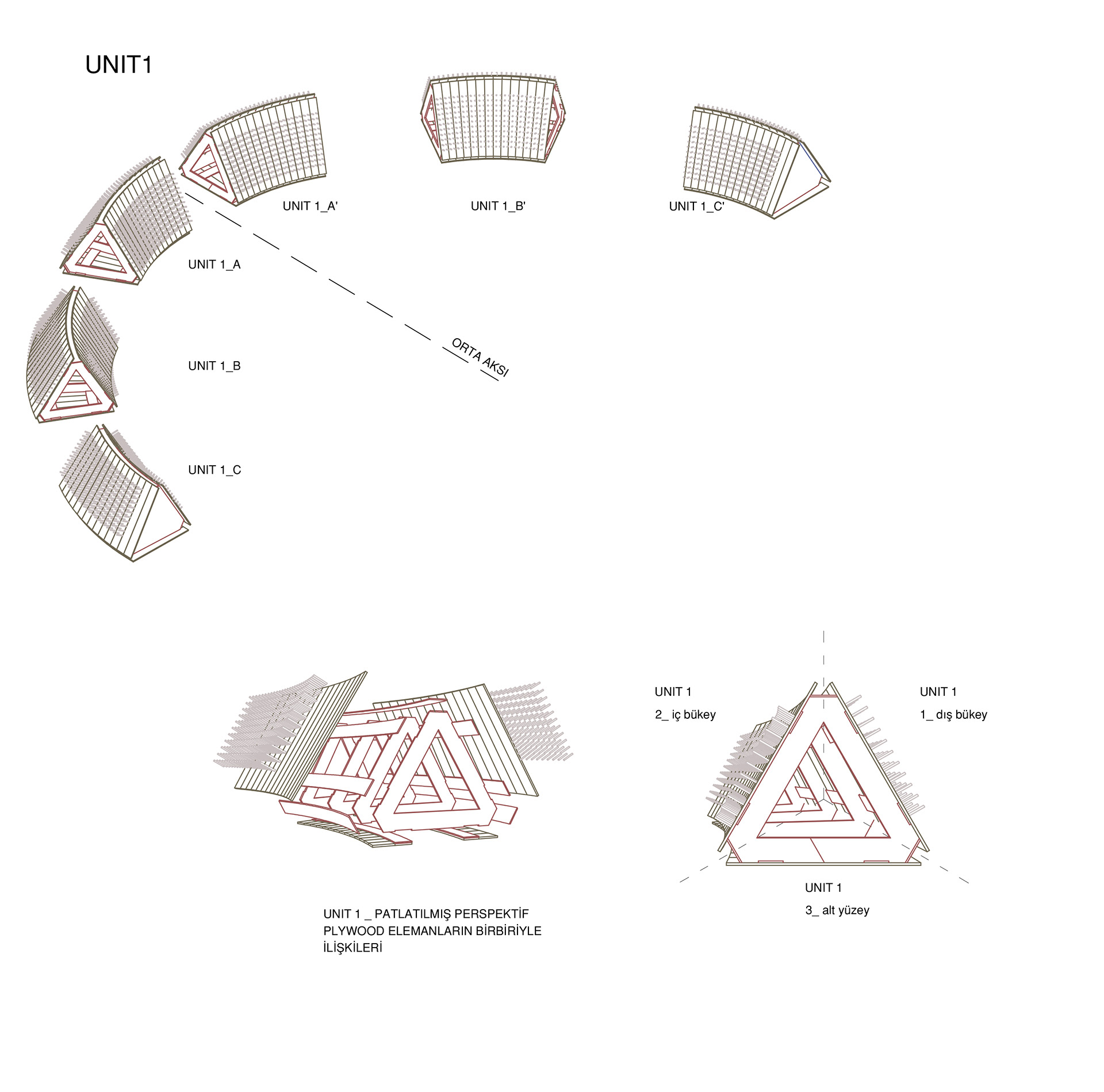 There was an initial site for the project. After some administrative regulations, the exhibition space was revised. The units above were re-designed for the new site. There is one image below referencing previous space and unit configuration.