TRANSPORT

The theme of the extension and modernisation project of existing Tashkent International Airport is derived from the concepts of flow, heritage, local
geometries and patterns of Uzbek culture. I was responsible to develop a design option which is selected among three by the client for construction.
The new passenger terminal of Tashkent Airport, develops an integrity with landscape and the roof to generate a unique experience for the travellers of
Uzbek capital. The building acts as a curtain-like surface, which is emphasized with a central opening directing passenger flow to departures, whereas
on sides adds a landscape feature to meet and greeters. Geometry is developed with computational tools as a waffle structure that affirms directionality
within site.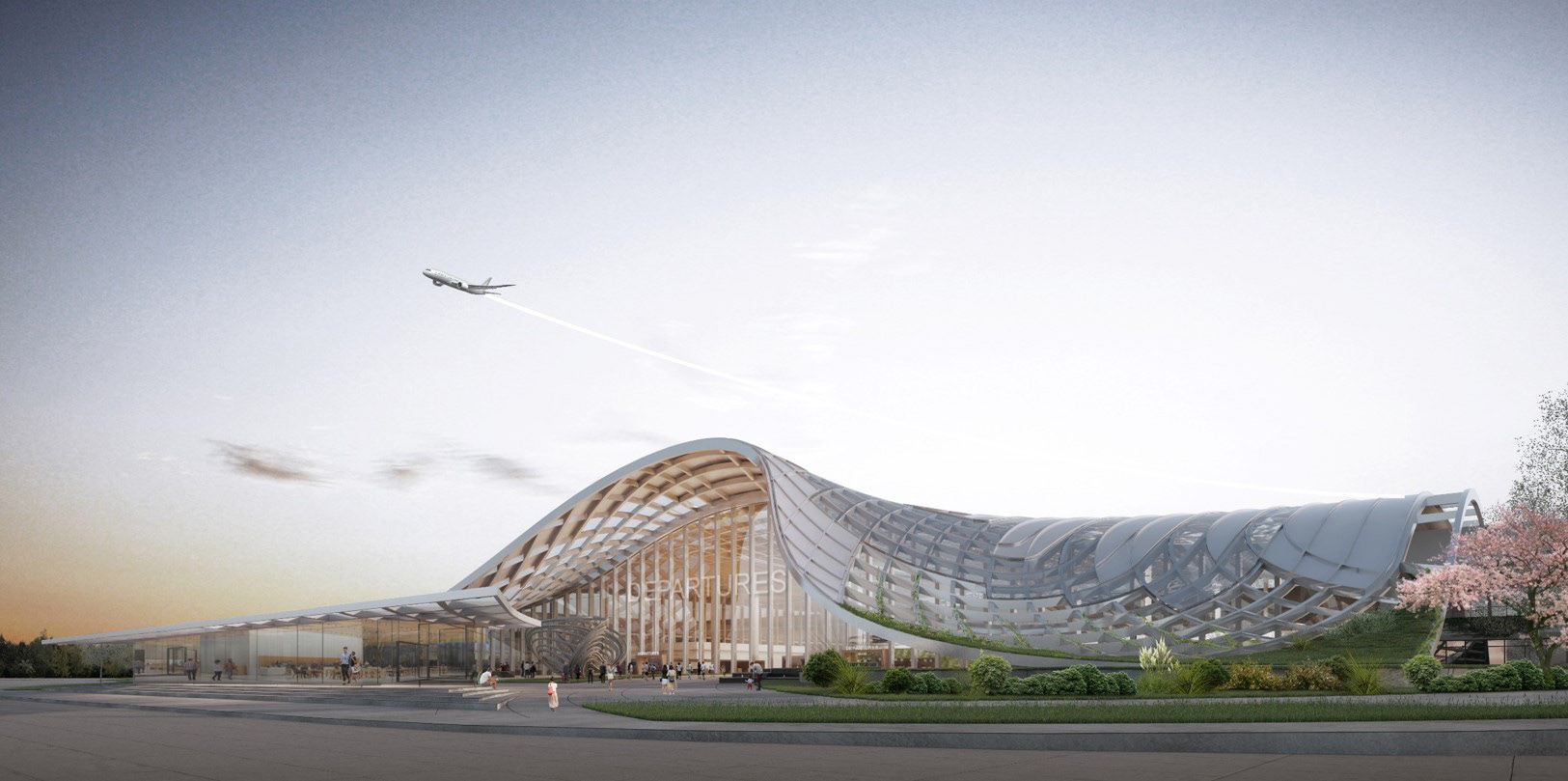 Location: Tashkent, Uzbekistan
Responsibilities: Head of design, 3D modelling 
Keywords: Computational design, building envelope - landscape integration, intuitive wayfinding, orientation, pattern, travel distances
Tools: Hand-sketches, Rhinoceros, Grasshopper